Looking for great Neighbor Gifts? Well here are a few…..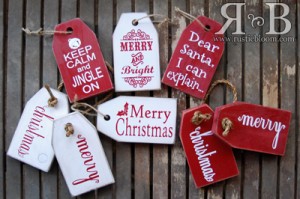 These cute ornament tags are 6″ tall and only $3.95 each. They're super easy and quick to make. *Will need paint and twine to complete these*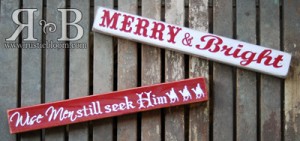 The Christmas mini signs are approx. 12″ long but only about 1.5″ tall and for only $1.95 each and probably the most popular for neighbor gifts! You can staple ribbon on the back of them and turn them into a mini sign ornament too!. *Just need paint!*
These fun vinyl blocks always make for great neighbor gifts. Blocks are approx. 5.5 x 5.5 for $2.95 each. Add a cute ribbon and/or scrapbook paper to dress it up. *Just paint or stain the block to complete*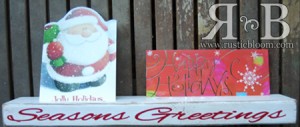 What a fun way to give your annual Christmas Card? In a Christmas Card Holder for only $3.99 each. These are approx. 18″ long and have two rows to add cards too. *Just paint or stain to complete!*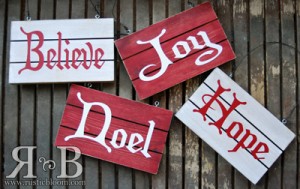 You can make these two different ways, but either way they turn out great and cute! They measure approx. 5.5″ x 8″ and INCLUDE the eyelets for hanging. They're $6.99 each or $24.99 for a set of 4. *You can just paint (or stain) and apply vinyl, or you can use the reverse stenciling technique on these (instructions for both ways are included with your kit purchase) Then add wire, ribbon, twine, etc to hang*
Happy Crafting and neighbor gift giving!